Proste rozwiązanie online dla różnorodnych działań HR
Poświęć mniej czasu na administrację, a więcej na swoich pracowników.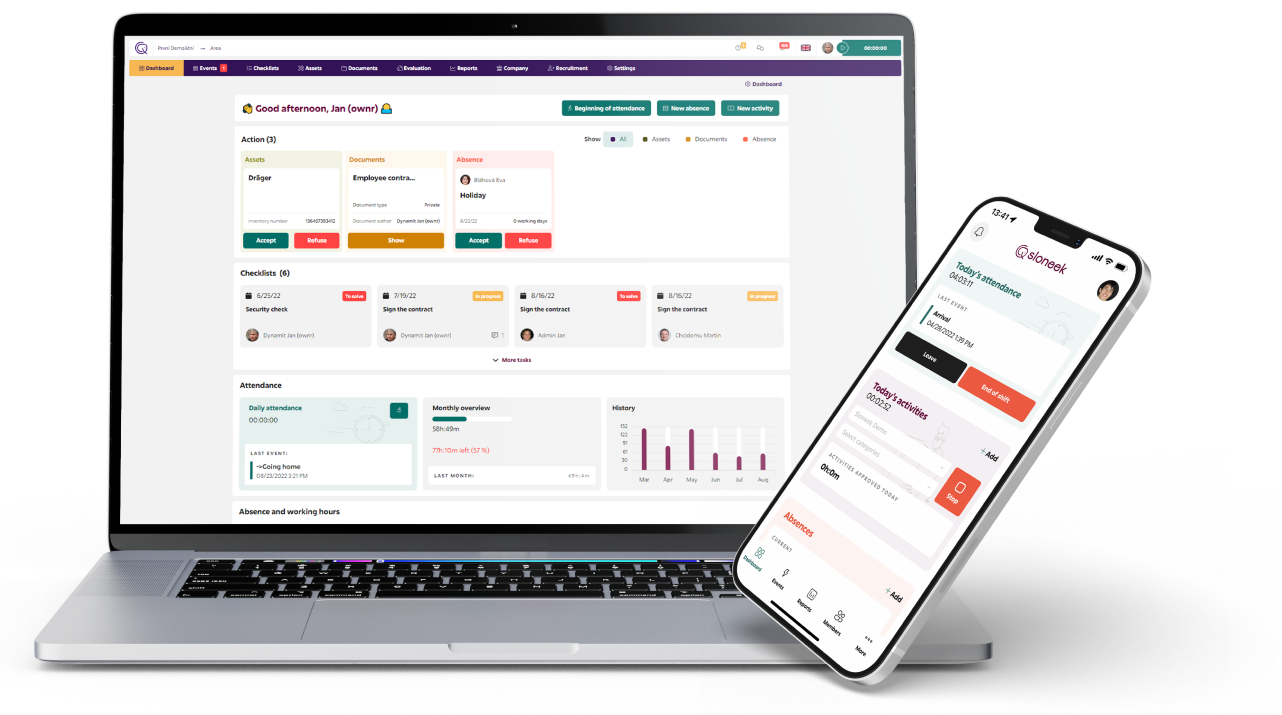 Uzyskaj przegląd o swoich pracownikach
Uzyskaj przegląd o swoich pracownikach
Kartoteka pracowników
Struktura organizacyjna
Ewidencja obecności
Zatwierdzanie nieobecności
Śledzenie czasu pracy
Podpisywanie dokumentów
Ewidencja pomocy służbowych
Dlaczego warto wybrać Sloneek?
Jest szybki do wdrożenia i jeszcze szybszy do polubienia.
Szybkie wdrożenie
80% firm średniej wielkości osiągnie podstawową funkcjonalność w ciągu trzech dni od zaimportowania swoich użytkowników. Pełne wdrożenie wszystkich modułów zajmuje zazwyczaj nie więcej niż dwa tygodnie.
Przyjazny interfejs
Użytkownicy końcowi nie potrzebują żadnych szkoleń. Poza tym w aplikacji dostępna jest pomoc kontekstowa, filmy instruktażowe oraz bogata baza wiedzy. W razie potrzeby chętnie przeszkolimy administratorów.
Doskonała obsługa klienta
Jesteśmy dumni z naszego indywidualnego podejścia do pomocy naszym użytkownikom.
Co mówią o nas nasi klienci?
Sloneek cieszy się zaufaniem ponad 2 000 zadowolonych klientów.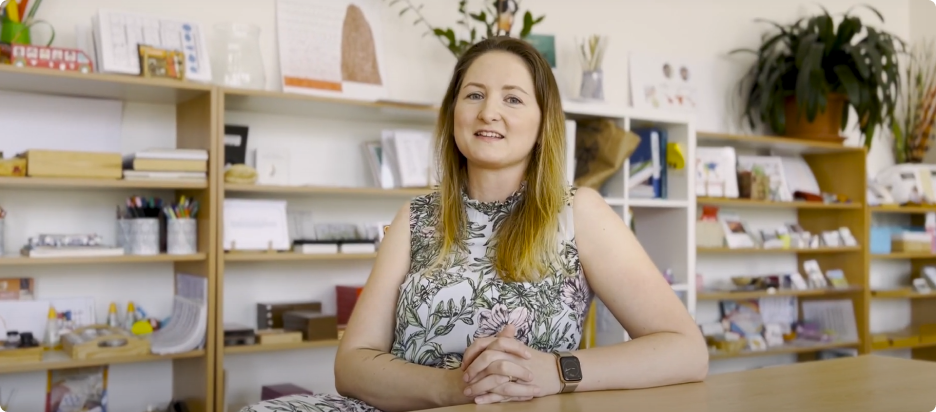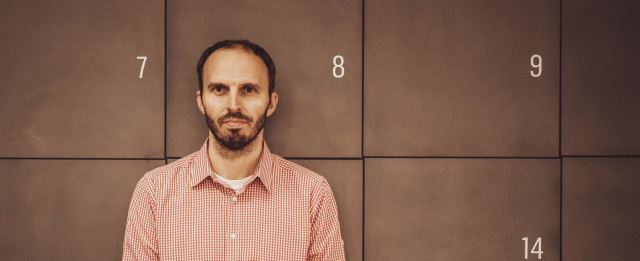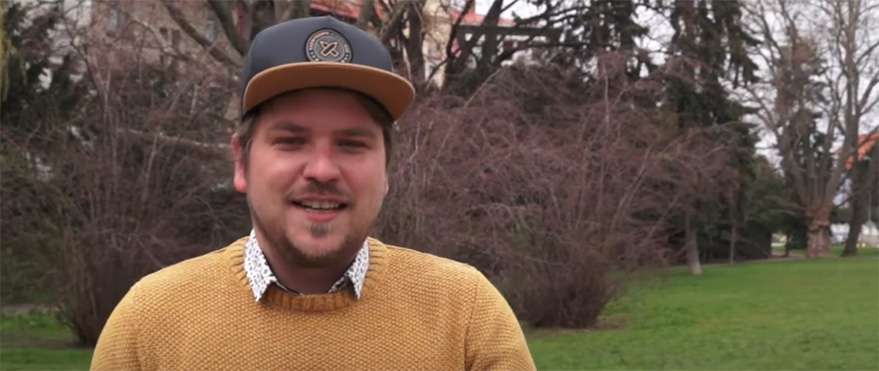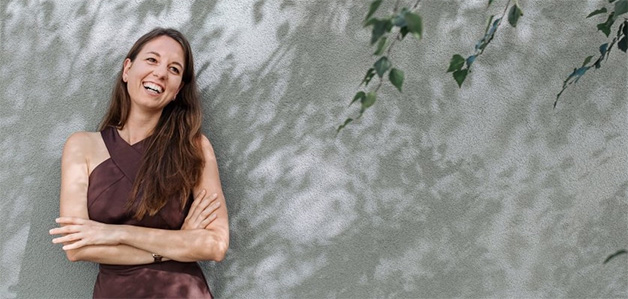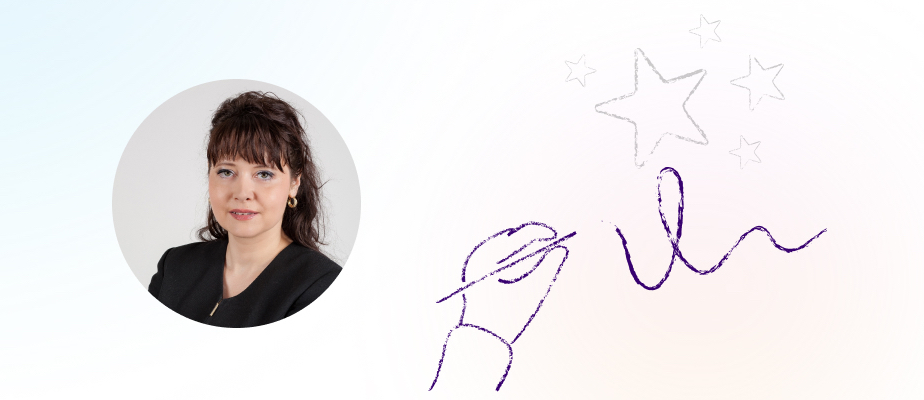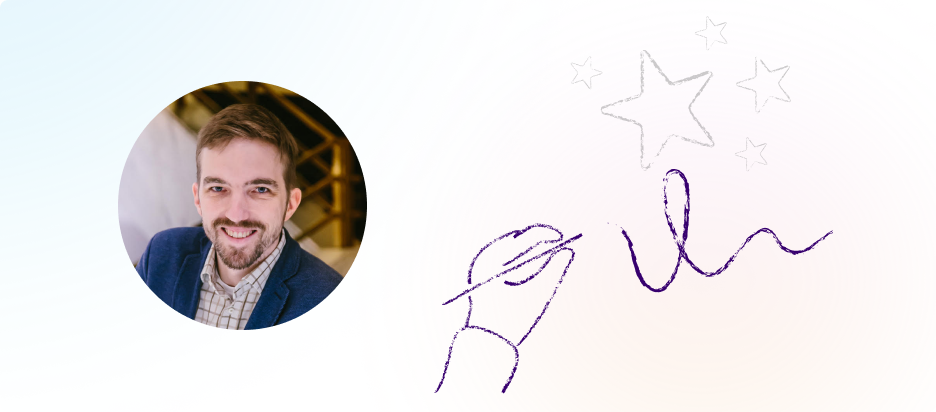 "Sloneek okazał się korzystny dla mnie osobiście w tym sensie, że uprościł moją pracę podczas przygotowywania dokumentów płacowych. Korzystam z miesięcznych raportów frekwencji. W zintegrowanym kalendarzu widzę nakładanie się obecności i HO. Ogólnie rzecz biorąc, Sloneek doskonale wpisuje się w ogólną digitalizację naszej szkoły."
Lucie Smetanová
HR manager | Montessori Andílek
"Sloneek stał z częścią zespołu. Widzimy kto co robi i kiedy. Ze Sloneek możemy z łatwością pracę również planować."
Aleš Kozák
Dyrektor Instytutu Zabytków i Kultury
"Sloneek wprowadził do naszej pracy porządek i strukturę.".
Lukáš Hejna
Dyrektor ds. pozyskiwania funduszy Fundacji Via
"Wreszcie mamy wszystkie nasze dokumenty w jednej bazie online! To, co najbardziej cenię w aplikacji, to fakt, że jest naprawdę przyjazna dla użytkownika, wsparcie klienta jest naprawdę wyjątkowe, zawsze szybkie i pomocne. Bardzo się cieszę, że większość funkcji jest dla mnie jasna, a jeśli nie, to jest czat i osoba gotowa do pomocy!"
Jitka Zmítková
Head of HR | Loono
"Dzięki Sloneek każdy ma w czasie rzeczywistym wgląd w ruchy i plany kolegów. System jest również na tyle elastyczny, że pozwala śledzić pracę stażystów i wolontariuszy, bez których nasza działalność nie może się obejść."
Pavla Gomba
Dyrektor wykonawczy | Český výbor pro UNICEF
"Sloneek pomógł nam szybko wprowadzić strukturę i porządek do administracji HR naszej szybko rozwijającej się firmy. Kiedy nie wiedzieliśmy co zrobić, zespół wsparcia Sloneka był szybki i pomocny. Doceniamy również ciągłe udoskonalanie aplikacji, aby lepiej i elastyczniej odpowiadała na zapotrzebowanie związane z bardzo dynamicznymi zmianami, których doświadczamy:)"
Josef Šachta
CEO & co-founder | Sharry
W Sloneek Twoje dane są bezpieczne
W Sloneek bardzo dbamy o to, aby wszystkie dane użytkowników były przechowywane zgodnie z najnowszymi standardami bezpieczeństwa. Korzystamy z najwyższej jakości infrastruktury chmurowej AWS (Amazon Web Services), która gwarantuje odporność na wyciek danych i niezwykle wysoką dostępność usług.
Wysoka dostępność
Wysokiej jakości infrastruktura i ciągły rozwój zapewniają dostępność aplikacji i terminału obecności na poziomie 99,999%.
Codzienne kopie zapasowe danych
Codziennie tworzymy kopie zapasowe wszystkich danych w celu zabezpieczenia ich przed utratą i uszkodzeniem.
Zgodność z RODO
Aplikacja i firma są w pełni zgodne z RODO.
Ludzie
Zarządzanie i kontrolowanie zadań HR jest intuicyjne, przyjemne i bardzo proste.
Automatyzacja procesu zatrudniania pracowników
Struktura organizacyjna i kierownicza
Akta osobowe pracowników
Procesy zatwierdzania
Książka telefoniczna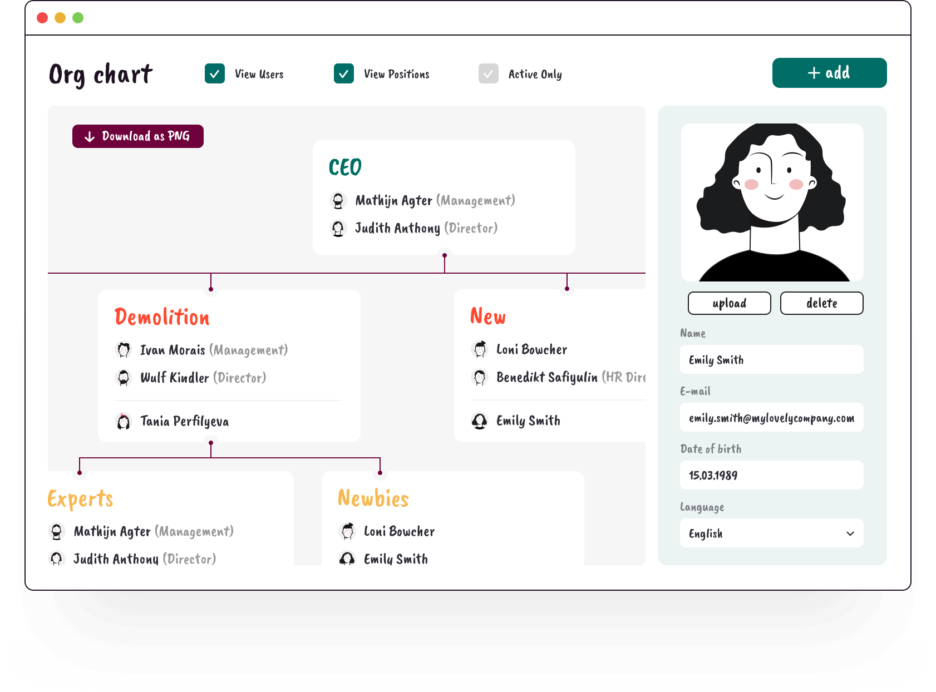 Czas
Uzyskaj doskonały przegląd nad tym, jak długo i nad czym pracują Twoi pracownicy oraz kiedy mają wolne.
Rejestrowanie i zatwierdzanie nieobecności, obecności i urlopów
Śledzenie czasu pracy z możliwością podziału działań na projekty i pod-budżety.
Godziny pracy z uwzględnieniem weekendów, dni ustawowo wolnych od pracy i indywidualnych ustawień pracowników.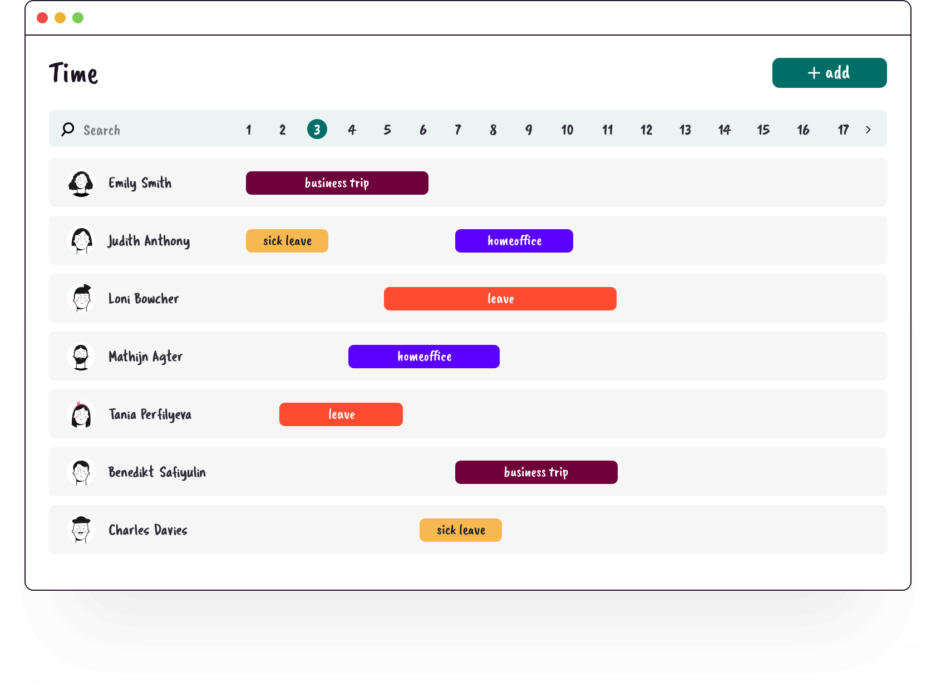 Działania operacyjne
Prowadzenie elektronicznej ewidencji wszystkich istotnych wydarzeń, które mają miejsce w Twojej firmie.
Podpisywanie umów z elektroniczną biblioteką dokumentów
Ewidencja i obieg dokumentów związanych z przekazywaniem narzędzi pracy
Elektroniczny TrustBox